About

I have been a trader for seven years. I don't work for a Wall Street bank. I have been self taught with what I could find: online, in book, and experience.

I have been a house flipper for seven years. I was there when the market bottomed in 2011 and participated and increased the value of numerous neighborhoods as I would buy a house at a discounted price and give a a new touch. I didn't flip one house which didn't increase the comp's in the neighborhood by 10% when I was done.

​Your Welcome!


Reads

www.federalreserve.gov/monetarypolicy/fomc_historical.htm
www.bls.gov
www.cftc.gov
www.wsj.com
www.economist.com
www.bloomberg.com
www.marketwatch.com
www.rueters.com
​www.ichimokucharts.com
www.finviz.com
​www.ZeroHedge.com
www.Businessinsider.com
www.Wolfstreet.com
​

Publications

The Creature from Jekyll Island
by Edward Griffin
Reminiscences of a stock operator
by Edward Lefevre
The House of Morgan
by Ron Chernow
The Millionaire Real Estate Agent
by Jay Papasan, Gary Keller, Dave Jenks
The New Financial Deal
By David Skeel
One Summer
by Bill Bryson
The Age of Turbulence
​By Alan Greenspan


Powered by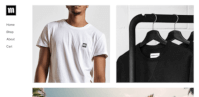 Create your own unique website with customizable templates.